We are so pleased when we receive wonderful feedback from our clients. We value everything we do and the products that we deliver so to hear that our clients value the results just as much is music to our ears.
You can find out more about how we have helped our clients in our case studies below.
Timberpride oak roof trusses solve a Cotswold developers challenge
Deep in the beautiful valleys of South Gloucestershire Bob was midway building a coach house using Cotswold stone and oak roof trusses.  The project was well underway but the trusses had yet to be sourced.
Bob is experienced in property development and has a good feel for the aesthetic. He keeps close control on costs whilst appreciating there is more to a product or service than just a low price.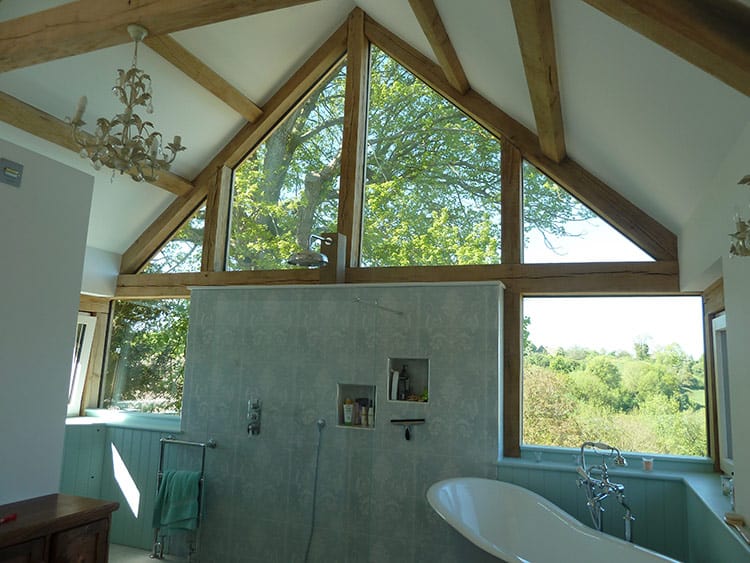 Converting a steel barn into an oak frame dwelling
Rosebank Barn is a steel-frame hay and pig barn on private land, just outside Bath.
Bristol-based building company BCMServ were commissioned to convert the structure into an oak-framed dwelling – a Schedule Q planning permission.