From cladding to solid oak flooring – craftsmanship that doesn't cost the earth
From our on-site sawmill in Tetbury, we can provide a wide range of quality oak products of exceptional craftsmanship for all of your structural, joinery and flooring needs.  Whether you are looking for something rustic in keeping with an older country property or want clean lines for a more contemporary feel, our wide selection of different graded oak timbers, sourced from sustainable British woodlands, enable us to provide the maximum choice to our customers.
With over 20 years' experience in the oak business, we are recognised throughout the industry as the oak experts – just look for the Timberpride quality stamp.
Enter the details of your requirement here and we'll send you a quote. Please specify your unit of measurement.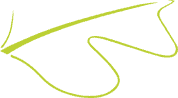 All our oak carries the Timberpride quality stamp
Our reputation is based on the quality of our finished oak products.  The recent introduction of a larger capacity onsite sawmill to mill oak beams, cladding and manufacture handmade oak framed structures means control and delivery of the complete process from oak log to quality product for our customers.  We guarantee to work to the highest standards, at all times, and our commitment to our customers extends to providing the very best quality products.
Timberpride oak: hand-crafted with passion and dedication