What greater style statement is there than to furnish the inside of your home with a beautiful handmade oak floor?
Solid Oak flooring makes sense from Royal palaces where its beauty speaks of luxury and privilege right through to development projects where its qualities of durability, environmental responsibility and value for money win out.
At Timberpride we manufacture solid oak flooring harnessing tried and tested methods, without taking shortcuts which compromise so much Oak today.
Whether you are in construction and have bespoke requirements for your customers or whether you are considering oak flooring for your home we are here to help.  At Timberpride, with over 20 years' experience in growing, managing and processing oak we will work with you to ensure you make the buying decision that is right for you.
Working with our Oak
Preparation is key, and at Timberpride this process starts in the forest when we inspect the trees. Timberpride sources predominately from within the UK, with a preference for Oak from sustainable and fully traceable sources. When we choose a tree to be planked for flooring we are looking for sound timber, but with some knots.  We believe flooring looks best when it reminds us that it came from a tree, with branches!
Logs are then planked in our Tetbury Sawmill and put in stick to air dry.  Living trees contain a large amount of water and air drying is a method of drying timber by exposing it to natural atmospheric conditions.  After 8 to 14 months the planks will have lost sufficient moisture to be put into our biomass-powered kiln to reduce the moisture down to 10%.   This means it can then cope with internal elements such as central heating to minimising the risk of shrinkage or swelling after installation.
But moisture is only part of the story. The months "in stick" air drying allow much of the tension in the Oak to relax. Our way is not the quickest, but it is the best.
Only once the boards are dry are they ripped into square edge stock (they won't dry straight if you square them wet). We then rip into the sizes that each board will most efficiently produce.  This effectively reduces waste, most logs will produce boards from 100 to 250mm wide, with the majority over 175mm.
These boards are then passed through our moulder which is used to shape the oak with profiled cutters.   We do this process twice which eliminates planning misses which would spoil the finished floor and means we can always ensure the best face is the upper face.
Our experience and knowledge working with oak have offered us the opportunity to develop the best Tounge and Groove profile for our flooring.  It is a variation on an old secret fixing profile, perhaps a little more complicated than most, but superior in service.
Our finished flooring superbly made and professionally finished we will always deliver the quality and value that are associated with the heritage and craftsmanship that is the ethos of our business.
So, whether you require flooring for a construction project you are working on or would like some advice on oak flooring for your home, give us a call or send us an email.  We are here to help.
Read our Frequently Asked Questions Below for more information
How Much Does Oak Flooring Cost?
It depends on what you are looking for.  Because we are a sawmill and make flooring to order the specification of either fixed widths and fixed lengths floors or random widths and lengths is a consideration.  It is more wasteful and more expensive to produce fixed widths and lengths than random widths and lengths.  This is because we can make more efficient use of the raw material.  Both produce a high quality and stunning looking floor which will be hard-waring and last hundreds of years.  We price individually, whilst this need not be frightening we are not a budget solution.
How do I Keep My Oak Floor in Tip Top Condition?
Just keep it clean with a damp (not wet) mop, special Oil finish cleaning products are available. Scratches in the finish can be lightly sanded and fresh oil applied, but floors will have to be re finished periodically depending on the level of traffic and the desired appearance, a good oil finish should last something like four years with lots of wear, maybe 10 years with lighter duty.
Can You Stain an Oak Floor?
Spirit stains are really good but require a fair amount of skill to apply properly. Most oil finishes are available in a range of colours from barley noticeable to dark and vivid. Oils soak in then oxidise, once stained they cannot go lighter.
Can You Lay Oak Floor on Top of Concrete?
Yes, either by fitting battens and screwing (remember to include a membrane or ventilation) or glue them down directly with a glue designed for this purpose
Do I Need an Underlay for a Solid Oak Floor?
This is not necessary for the oak, but it may be needed if you are worried about noise in the room below.
Can Oak Floors Be Glued Down?
With the correct glues and the appropriate skill in the fitter, yes, it can work very well
Can I Install Underfloor Heating?
A resounding YES!  Just remember never go over 175mm wide.
TOP TIPS – Turn on the heating to dry the sub floor before fitting the oak.  For the first time turn the heating up gradually and never turn the heating above 22 centigrade.
Should I Regularly Wax or Oil My Oak Flooring?
Yes, if you like the pristine look, a light sanding and meticulous clean before applying an oil will make a better job. If you like the more rustic worn look then just relax and watch it develop.
Will Solid Oak Flooring Move After Fitting?
Timber will move whenever moisture content changes, this will happen with the seasons, this is true for MDF, laminates and solid Oak. Well acclimatised solid oak floors fitted carefully will develop minimal gaps between the boards, these will be more obvious during hot dry spells that they will be in the depth of winter.
Get in touch
Please contact us if you have any questions regarding our solid oak flooring
TESTIMONIALS
Reputation is everything and our work is quality.
Debbie Chard – Obvious Expertise
"Timberpride provided an excellent service, combining a friendly approach with obvious expertise. They were able to advise on products & met our requirements at a competitive price."
Shaun – Highly Recommended
"We have used Timberpride on many occasions, they can get what we need in whatever size we need it, which many timber suppliers fail to do. We highly recommend them."
Dawn Wilson – Tremendous Customer Service
"I had the pleasure of dealing with your company on Friday when I was trying to locate two small pieces of oak for decorative purposes. Whilst I imagine in the grand scheme of things, this was a small order, the help and customer support I got from your colleague Sarah was tremendous, even arranging for the wood to be left at an alternative location for collection to suit me. I would like to pass on my thanks, it was a pleasure to deal with such a customer driven business."
Paul Large – Quick Turnaround
"Just a quick thank you to you and your team for the quick turnaround on the oak that was supplied. The timber was just as requested and was of a good quality. We will be using you again soon. Many thanks."
Terry Stevenson – Helpful & Professional
I found Timberpride very helpful with the design of my garden room.  The construction was very good, we were impressed.  I would like to thank all of the operatives for a very professional service throughout. Stevenson Building Contractors
A true Cotswold experience and well worth a small premium for the excellent service
"I just wanted to say a big thank you for all your help with designing and delivering on time the lovely oak A-frame for my coach house. Everything went extremely well and to plan, including personal delivery of some of the oak from Alec, the owner and his son. In this day and age of online sales and aggressive pricing it's a great experience to be able to walk into your lovely oak offices, meet the owner, take a look behind the scenes and at your oak waiting to be hand crafted into your designs. It's a true Cotswold experience and well worth the small premium for the excellent service and to be able to engage first hand with all the processes." Bob Davison
Enter the details of your requirement here and we'll send you a quote. Please specify your unit of measurement.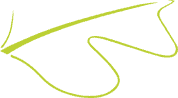 The oak leaf: Timberpride's symbol of Quality
The oak is a common symbol of strength and endurance and here at Timberpride we use the oak leaf as part our brand. It not only represents these characteristics but it is also our brand guarantee to our customers on the quality they can expect from all Timberpride products.   Sourcing predominately from within the UK, with a preference for Oak from sustainable and fully traceable sources we personally select the best oak available. Our processes of traditional techniques and expert craftsmanship combined with technology enhances the natural qualities of the oak and brings out its individual characteristics.
The Timberpride oak leaf : your guarantee of Quality