Whether you are looking for doors, windows, staircases, furniture or boarding our high-quality joinery oak is a joy to work and live with.
Our joinery timbers are available in a range of thicknesses up to 150mm.  Sections over 150mm will be taken from structural seasoned or green oak and not joinery.  We can supply air dried oak in all thicknesses up to 150mm and timbers up to 80mm can be successfully kiln dried.
We supply joinery oak waney, square edge or fully cut out. Timber that is squared before kilning cannot be straight, which is why we dry in waney form here at our onsite sawmill in Tetbury. It is the only way to supply straight boards.
You can rest assured you won't get bent timber when you purchase kiln dried oak from Timberpride.
We plane joinery oak here onsite to any width up to 255mm, in both kiln dried or air dried, giving you a beautifully finished piece of oak to work with every time.
Wide range of oak grades to suit your needs
We can supply a selection of grades for you to choose from:
QBA, being the top grade with very few knots or defects, the boards can contain one sound knot up to 20mm diameter per linear meter.
QB1, known as luxury joinery in France, can have multiple sound knots up to 25mm diameter per linear meter, but with a cumulative area less than 50mm.
QB2 the characterful grade with larger more frequent knots, one knot of 80mm diameter (or multiple small knots up to the same area) per linear meter.
QB3 and 4 are available but not from stock
The QB grades are the only recognised grades for waney oak in existence and are the only grades defined and used across the European continent.
Why Oak?
Oak has a density of 0.75 grams per cubic centimetre at 12% moisture content compared to the 0.43 grams in pine meaning that oak is the more durable timber and a much better material for joinery.
Air drying the oak slowly over time, means it has lost most of its tension before kiln drying. This process is used for any internal joinery boards because of the different temperatures and surroundings inside a property.
At Timberpride we insist on using the best oak, sourced predominantly from within the UK with a preference for oak from sustainable and fully traceable sources.
Get in touch
Please contact us if you have any questions regarding joinery oak
TESTIMONIALS
Reputation is everything and our work is quality.
Debbie Chard – Obvious Expertise
"Timberpride provided an excellent service, combining a friendly approach with obvious expertise. They were able to advise on products & met our requirements at a competitive price."
Nigel – Another Job
"Your service last time was excellent, just preparing another job for you, since your last time was excellent"
Shaun – Highly Recommended
"We have used Timberpride on many occasions, they can get what we need in whatever size we need it, which many timber suppliers fail to do. We highly recommend them."
Phil – Very Competitive
"We have been using Timberpride Ltd now for the past year and have always found them to be competitive backed up with a prompt response and quick delivery. We would be happy to recommend them as a supplier."
Dawn Wilson – Tremendous Customer Service
"I had the pleasure of dealing with your company on Friday when I was trying to locate two small pieces of oak for decorative purposes. Whilst I imagine in the grand scheme of things, this was a small order, the help and customer support I got from your colleague Sarah was tremendous, even arranging for the wood to be left at an alternative location for collection to suit me. I would like to pass on my thanks, it was a pleasure to deal with such a customer driven business."
Paul Large – Quick Turnaround
"Just a quick thank you to you and your team for the quick turnaround on the oak that was supplied. The timber was just as requested and was of a good quality. We will be using you again soon. Many thanks."
Nigel – Great Service
"Great service Steven! Many thanks."
Enter the details of your requirement here and we'll send you a quote. Please specify your unit of measurement.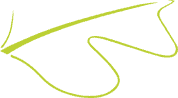 The oak leaf: Timberpride's symbol of Quality
The oak is a common symbol of strength and endurance and here at Timberpride we use the oak leaf as part our brand. It not only represents these characteristics but it is also our brand guarantee to our customers on the quality they can expect from all Timberpride products.   Sourcing predominately from within the UK, with a preference for Oak from sustainable and fully traceable sources we personally select the best oak available. Our processes of traditional techniques and expert craftsmanship combined with technology enhances the natural qualities of the oak and brings out its individual characteristics.
The Timberpride oak leaf : your guarantee of Quality