Natural Oak that doesn't Cost the Earth
We're proud that Timberpride is a business with forestry at it's heart. We understand how to ethically deliver a sustainable supply of ideal quality wood through proven and efficient, natural woodland management practices.
And we love oak.
We love that it takes 100 years for an acorn to mature into a magnificent tree with the yield to create beams capable of supporting buildings for another 800 years. We love that during that time, the beauty of the wood increases, imbuing buildings with warmth and character, and creating homes that will provide families with shelter for centuries to come.
When you consider that this is a building material that's both naturally renewable and carbon neutral, you can't help but build up lasting respect for oak. It's this respect that drives us.
It's why we build all our oak frames using skills that have endured for generations to produce traditional hand-cut joints. Not out of a sense of nostalgia, but because we believe this is how to get the best out of natural quirks and idiosyncrasies of the oak.
The result is a product that is more than just beautiful to look at.
Our oak products also have an inherent natural strength and integrity, harnessed by the skills of our highly experienced craftsmen and free from automated processes that fail to take account of the nature of wood. And free from environmental damage caused by poor woodland management and current import practices.
With Timberpride sustainable oak, you'll be more connected to nature and more comfortable that you're also making a positive choice for sustainable living.
We are oak through and through and essentially we're here to help any professional who works with oak. Oak in all its forms and uses from structural to joinery, seasoned to green, floors to cladding, waney boards to true quarter sawn and QBa grade perfection.
In addition to the quality of our work, one other reason you should choose to work with Timberpride is the quality of our team.
Meet our team of experts, and we guarantee you couldn't find a more passionate bunch when it comes to oak.
Our vision, and we hope the clue is in the name, is to be a centre of excellence for all things oak, built on several decades of experience in all aspects of an oak tree's life and its uses as a structural and joinery material.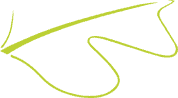 At Timberpride we live and breathe oak and are committed to working with only the finest quality oak timber across all our products. We simply aim to provide the best, as consistently as is possible, when working with a natural product where every tree is unique. We never compromise, so every customer can have confidence that they are getting the best service, expertise and timber quality.
Using our experience we add additional control to all stages of production and processing of the timber. Each piece of timber is inspected and receives the Timberpride Warranty Stamp – the oak leaf symbol which represents the symbol of craftsmanship and quality that you can expect from Timberpride.