Oak Cladding
Oak cladding is the perfect external finish for an Oak frame building, and many other types of structure. It is durable, sustainable, organic (even vegan if you discount killing woodworm beetle egg) and gives a unique look to your building.
Timberpride is a centre of excellence for all things oak. We understand Oak cladding, what works and what doesn't. In a crowded market place buying into our expertise may be one of the best decisions you make!
Let's discuss your requirements.
Ensuring quality every step of the way
Timberpride makes everything we supply in Tetbury
We source oak logs exclusively from the UK, inspecting all woodland personally to ensure  sustainable forestry practices have been employed.
We then control every stage of the manufacturing process in Tetbury to ensure that the correct quality is delivered. Only then will we put our name to it.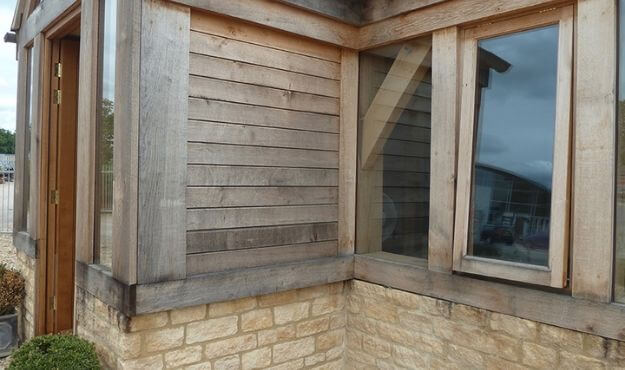 PROFILED CLADDING
Profiled oak cladding gives a stylish and contemporary look to your home, outbuilding or commercial building. We are able to offer thousands of different profiles because every order is custom made and every customer is unique.
Whether you are looking to cover the exterior of a house, outbuilding or shopping village, the flush, neat interlocking of Oak boards gives uniformity to an organic material.
Profiled oak cladding must be made from air dried oak, as the longer the time spent in stick the more naturally occurring tensions are released. Resulting in more stable oak.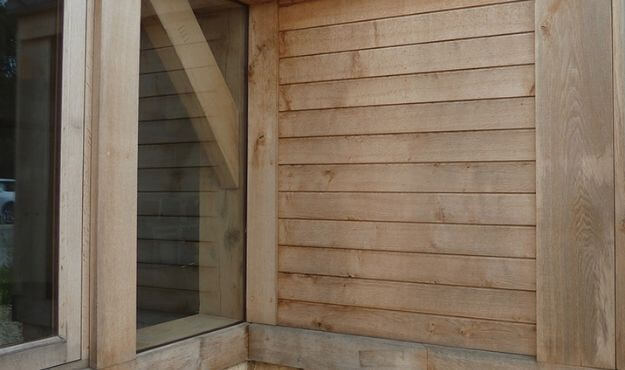 BRITISH OAK FEATHEREDGE CLADDING
Probably the most recognisable and traditional form of cladding. Featheredge cladding creates a charming, rustic and durable finish to any building. It sits comfortably in rural locations and brings a fabulous contrast to a more modern or urban setting.
Typically 200mm wide and 20-10mm thick, but is also available in other thicknesses with or without a rebate. Because we cut it to order, anything is possible.
All of our featheredge cladding is cut from from British Oak logs. Our cladding is supplied whilst wet and seasons in situ on your home, outbuilding or commercial building.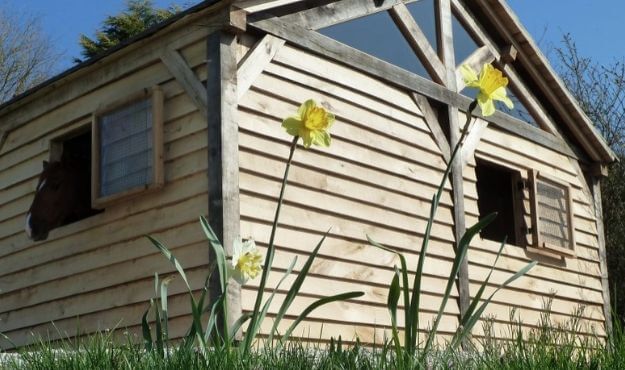 PROFILES AND FIXINGS
Tongue and Groove Profiled Cladding is one of the most popular choices, tongue and groove profiled cladding board interlock the to create a flat surface, many of the profile options highlight the joins with shadow gaps and chamfers.
HalfLap Profiled Cladding is a traditional solution where boards overlap each other by rebates cut on the edges. It is more robust than tonge and groove, but requires more fixings per square meter.
ShipLap Profiled Cladding is a more ornate half lap with various detail options and a longer lip for additional weather protection and partial secret fixing.
Do you want to talk about Cladding?