Oak is the ultimate high-performance building material, durable, beautiful, sustainable, organic and carbon negative.  External oak cladding is where we can showcase what this remarkable timber can do.
Cladding the external walls of your home, extension or other building provides a natural finish which depending on the profile you select can be rustic or sleek and contemporary.
But as with all natural materials, timber can only reach its true potential when it is processed by experts. Oak has strengths and weaknesses that we understand intimately. We play to its strengths and avoid its weaknesses, this is why we are acknowledged as Britain's foremost Oak experts.
Ensuring quality every step of the way
At Timberpride we source oak logs from all over the UK with a preference for Certified Oak from sustainable and fully traceable sources, personally selecting the best logs available.
We then control every stage of the manufacturing process to ensure that the quality our customers come to expect is delivered time and time again.  Only then will we put our name to it.
It starts with us milling the logs onsite in our own timber sawmill in Tetbury, Gloucestershire.  After milling, we season the boards we cut in stick to air dry before use.  Our own skilled team using precision machinery then rip and profile the external cladding to your exact requirements.
We are therefore ideally placed to manufacture and supply high-performance cladding solutions no matter what your requirements.  Oak is so much more than just a commodity.  Does your project deserve living timber cladding?  If so get in touch and call us on 01666 504436.
Get in touch
Please contact us if you have any questions regarding Oak Cladding
TESTIMONIALS
Reputation is everything and our work is quality.
Debbie Chard – Obvious Expertise
"Timberpride provided an excellent service, combining a friendly approach with obvious expertise. They were able to advise on products & met our requirements at a competitive price."
Shaun – Highly Recommended
"We have used Timberpride on many occasions, they can get what we need in whatever size we need it, which many timber suppliers fail to do. We highly recommend them."
Dawn Wilson – Tremendous Customer Service
"I had the pleasure of dealing with your company on Friday when I was trying to locate two small pieces of oak for decorative purposes. Whilst I imagine in the grand scheme of things, this was a small order, the help and customer support I got from your colleague Sarah was tremendous, even arranging for the wood to be left at an alternative location for collection to suit me. I would like to pass on my thanks, it was a pleasure to deal with such a customer driven business."
Paul Large – Quick Turnaround
"Just a quick thank you to you and your team for the quick turnaround on the oak that was supplied. The timber was just as requested and was of a good quality. We will be using you again soon. Many thanks."
Terry Stevenson – Helpful & Professional
I found Timberpride very helpful with the design of my garden room.  The construction was very good, we were impressed.  I would like to thank all of the operatives for a very professional service throughout. Stevenson Building Contractors
A true Cotswold experience and well worth a small premium for the excellent service
"I just wanted to say a big thank you for all your help with designing and delivering on time the lovely oak A-frame for my coach house. Everything went extremely well and to plan, including personal delivery of some of the oak from Alec, the owner and his son. In this day and age of online sales and aggressive pricing it's a great experience to be able to walk into your lovely oak offices, meet the owner, take a look behind the scenes and at your oak waiting to be hand crafted into your designs. It's a true Cotswold experience and well worth the small premium for the excellent service and to be able to engage first hand with all the processes." Bob Davison
With a choice of tongue and groove, half lap, ship lap, tongue and groove with a shadow gap, and v groove; you will not be limited by choice and finish when it comes to our profiled oak cladding product and service.
Juxtapose traditional and contemporary on your building with the profiled cladding of your choice.
Are you looking for ways to bring that extra bit of charm and character to your building? Look no further than our featheredge cladding.
Beautifully clad your building with our highest quality cladding boards. You will not regret your decision when you notice how something so simple can have such an impact on the end result of your structure.
Oak cladding will last as long as its fixings if it is done properly.
We recommend non-ferrous (or stainless) fixings with external oak as standard steel screws or nails will give a dark stain to the surface of the boards. This is not a structural problem but most people would prefer not to have the fixing highlighted in this way.
It is usual to fix timber cladding through the face of the boards, with pairs of screws on opposing edges of the board. This helps to keep boards flat and secure for years of trouble free service.
Secret screwing can be used with shiplap and some of the tongue and groove profiles, as many people would prefer not to see the fixings.
Enter the details of your requirement here and we'll send you a quote. Please specify your unit of measurement.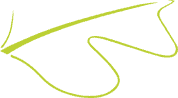 The oak leaf: Timberpride's symbol of Quality
The oak is a common symbol of strength and endurance and here at Timberpride we use the oak leaf as part our brand. It not only represents these characteristics but it is also our brand guarantee to our customers on the quality they can expect from all Timberpride products.   Sourcing predominately from within the UK, with a preference for certified Oak from sustainable and fully traceable sources we personally select the best oak available. Our processes of traditional techniques and expert craftsmanship combined with technology enhances the natural qualities of the oak and brings out its individual characteristics.
The Timberpride oak leaf : your guarantee of Quality