Structural Oak Beams
Structural Oak beams are extraordinary, modern composite materials can be impressive, but oak gives more:
You can fall in love with beautiful oak beams  |  Properly sourced oak locks in CO2 and preserves our woodlands, doing your bit to save the planet  |  Oak has the versatility to convincingly create styles as diverse as classic Tudor to post modern minimalist  |  You can recycle oak in 800 years time and it will still be useful
Timberpride will cut your graded Structural Oak beams accurately on our sawmill, from logs we have sourced from British forests.
We can offer a structural grading certificate to BS5756 if you need it and you can rest assured that you are working with a team who know the difference between D30 and a grade fail, even if you don't need a CE certificate.
Timberpride is a centre of excellence for all things Oak. Oak beams are so much more than just another commodity, when you have worked with Timberpride you will understand the difference Oak experts can make.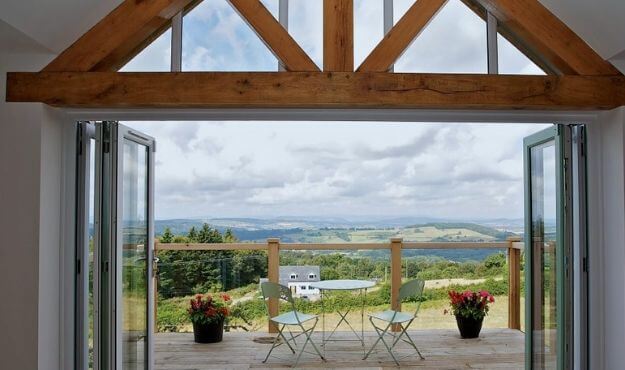 GREEN OAK BEAMS
This is simply what we call oak beams, cut from round wood, wet and straight off the saw. Our green Oak beams are sustainable, available cut to size from the saw log here in Tetbury, Gloucestershire.
Most of our production of oak beams goes straight into our in house oak framing, but we are always happy to cut them to order for you.
Green Oak beams are typically at 80% moisture content & are a golden honey colour. Over time they will dry, splits will develop and they will weather to a silver grey colour if used externally.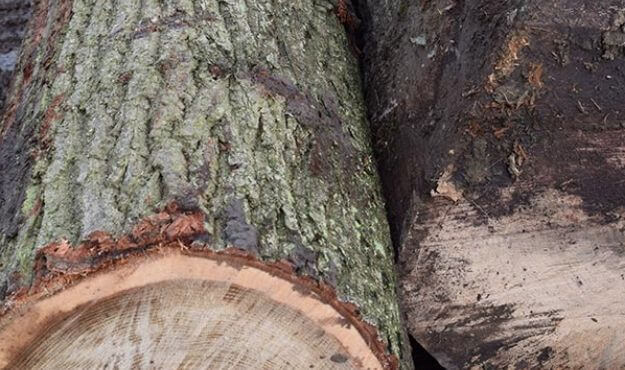 BRITISH OAK LOGS
The British love their oak trees and woodland. We have a higher percentage of land covered with woodland than any European country and we have a long history of first class woodland management.
It is vital that British Oak crops are harvested and used to ensure that more crops are planted and managed for future generations to use.
Oak loves growing in Britain, cool wet summers, mild wet winters and fertile soils. British timber has the major advantage of fewer timber miles, importing Oak is like bringing coal to Newcastle!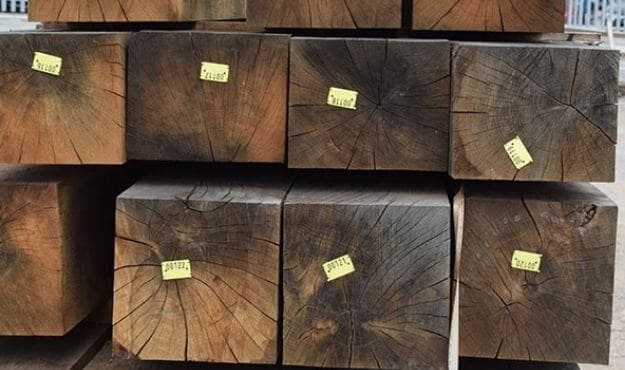 GRADED STRUCTURAL OAK
All residential and commercial building projects need Building Regulations approval, if structural Oak beams are used in the building they will need to be graded to BS5756 standards and CE certification issued to gain this approval.
The only structural grades that can be applied to Oak are D40, D30 & Fail. It doesn't matter that an individual piece of Oak may achieve a higher grade, the highest it can be certified for is D40.
As specialist oak sawmillers, Timberpride are BM Trada audited graders, we understand the importance of the correct grade and grading classification.
The oak frame of your choice...what do you see?