Our business, and this is where the woodsman in us comes to the surface, stands or falls on the quality of our oak. We source Oak responsibly, selecting the standing trees in the forest, haul to our yard in Tetbury and mill for purpose, to be the best it can be.
Oak is the culmination of millions of years of evolution….
Oak is a precious material, sustainable but in short supply, wasting Oak chasing unnecessary grades is offensive to all notions of sustainability.  Oak has knots, cats paws and splits because that's how it grows, only 2%-5% of the Oak harvest in Europe can produce clean featureless timber, which appears to be fashionably in demand, that leaves a lot of characterful Oak that morally needs to be used, we think this is Honest Oak.  Understanding Oak for what it is and what it can do, learn how to incorporate modern materials and love Living Oak.
The majority of our Oak is supplied green for Framing and Structural use and some for cladding or green joinery.
You might be surprised to learn that a living oak has a moisture content of approx. 80% i.e. 80% of its weight is water. If left in the round an oak log will dry incredibly slowly and can still be at 50-60% mc after ten years.
We do supply kiln dried oak for flooring, where the kiln is necessary to reduce the moisture content down to typical UK domestic levels of 8-10%. But we only ever kiln dry after air drying so that our boards reach equilibrium with their environment and have slowly released their tension.
All our Oak is graded to the European Hardwood Grading System.
Get in touch
Please contact us if you have any questions regarding our oak services and products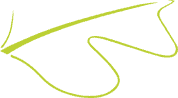 Our Commitment to Quality
As a living product oak needs to be treated with respect. At Timberpride we take great care and attention to detail while working with this timber and balance traditional craftmanship with automated processes to add quality and enduring beauty to our finished products. Adopting our expertise and experience over many years from the start of this journey, from choosing the right tree to the millig of oak beams, cladding and manufacturing of oak framed structures these long established handcrafted techniques are applied at each stage. Our promise to our customers is endorsed by the Timberpride Warranty Stamp – the oak leaf symbol which represents the symbol of quality across every product we supply.